Hydra casts its spell over you from the first moment you arrive.
Hydra is magic and you have just stepped out of time, into a unique place.
The island has charmed Greek and foreign artists, adventurers and locals, writers and lovers throughout the ages. One of our favourite Hydra poets, Miltos Sachtouris, writes that "Hydra is a cactus fruit full of fever, dreams and thorns". We followed in- and diverted from the footsteps of those who came before, seeking inspiration.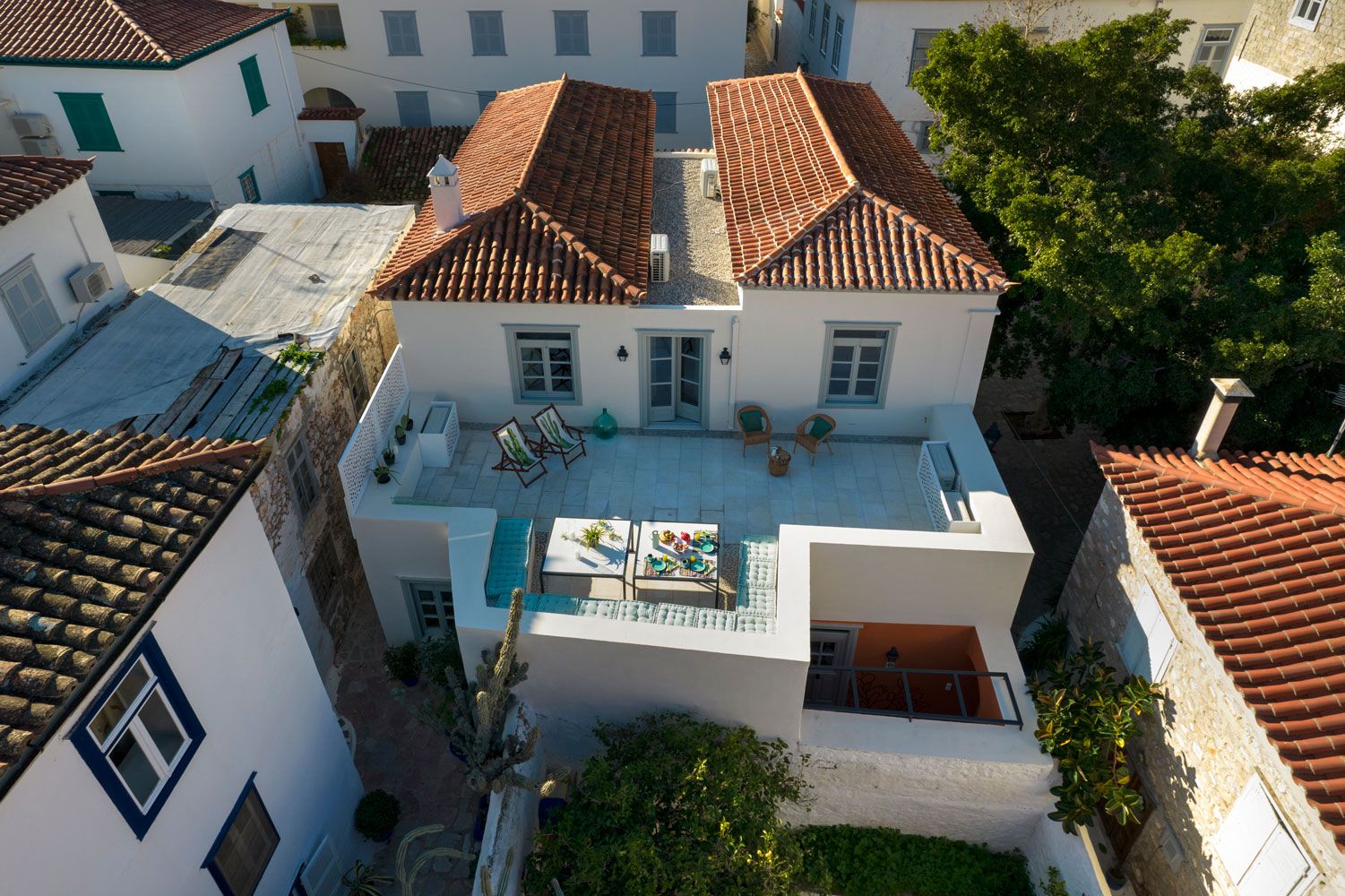 "Hydra is a cactus fruit full of fever, dreams and thorns"
MILTOS SACHTOURIS
Enchanted by the island ourselves, we felt that this was the ideal spot for us to set up a home to welcome visitors who would inhabit this idyllic site. We, three siblings, came up with the idea of creating a special place, filled with our memories and impressions of Hydra, that would be welcoming in its simplicity and artistic enthrallment. We envisaged a space that would exemplify the qualities that make Hydra and its natural and cultural landscape so lovingly hospitable.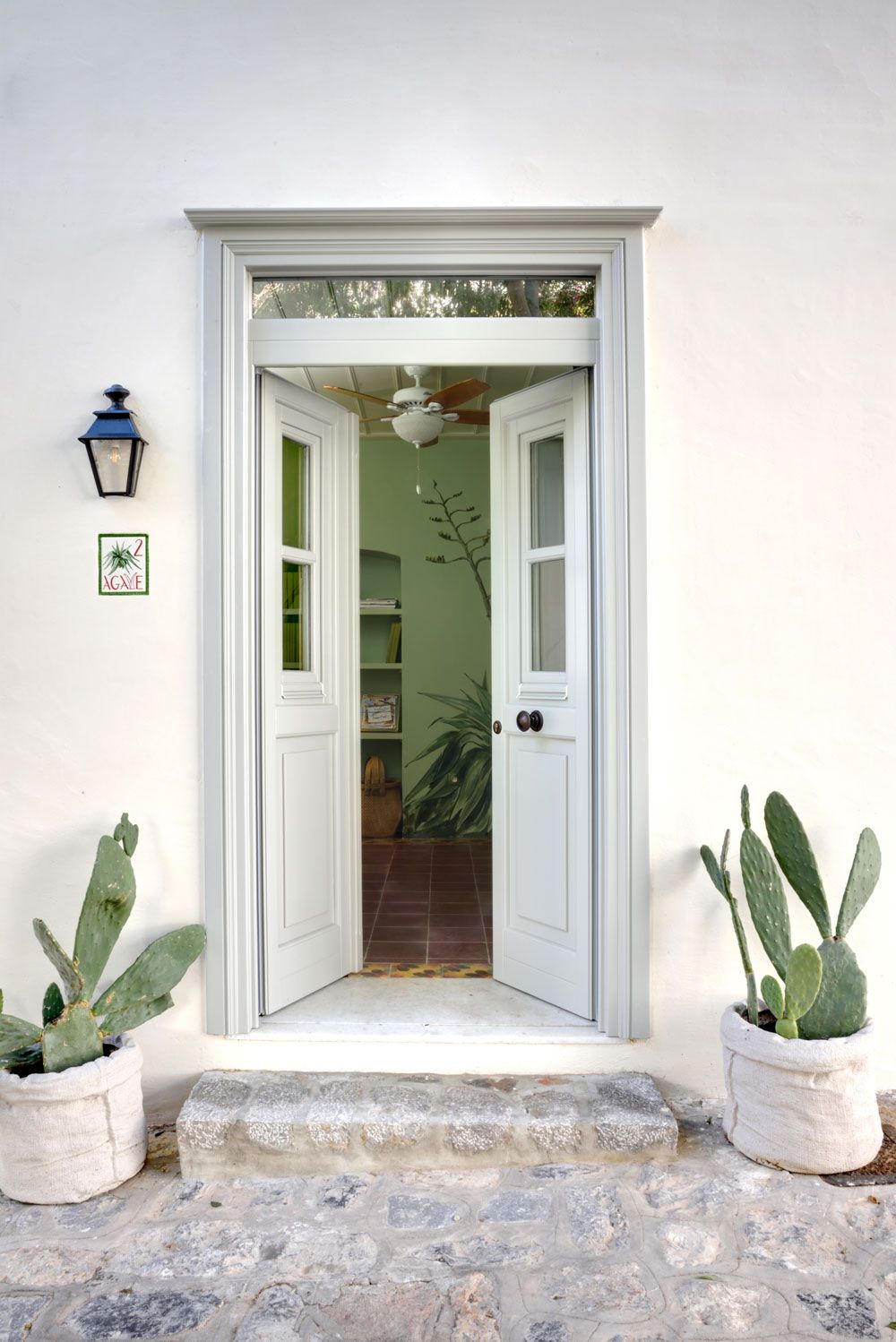 "AESTHETICALLY IT IS PERFECT, THE VERY EPITOME OF THAT FLAWLESS ANARCHY WHICH SUPERCEDES, BECAUSE IT INCLUDES AND GOES BEYOND, ALL THE FORMAL ARRANGEMENTS OF THE IMAGINATION"
HENRY MILLER
We wandered.
Bare washed rocks, warm brightening sunlight, the cerulean sea, tan sand and in the midst of all this splendor were the huge green cacti with their colorful summer blooms. Thus, these everlasting sculptural plants flowered in our imagination and became the blueprint for our dream house 'Cactus Hydra Apartments'.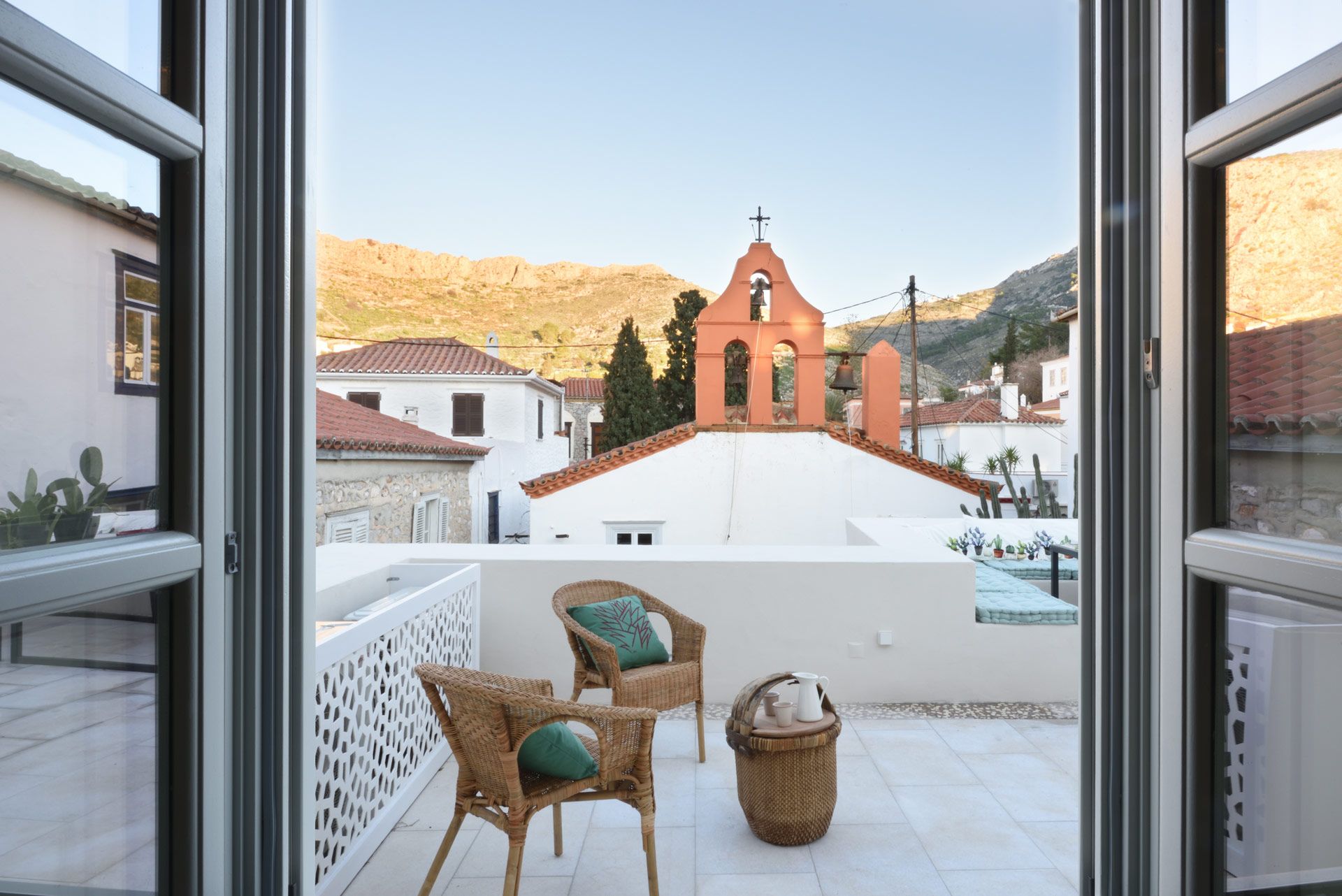 Item 0

Item 1

Item 2

Item 3