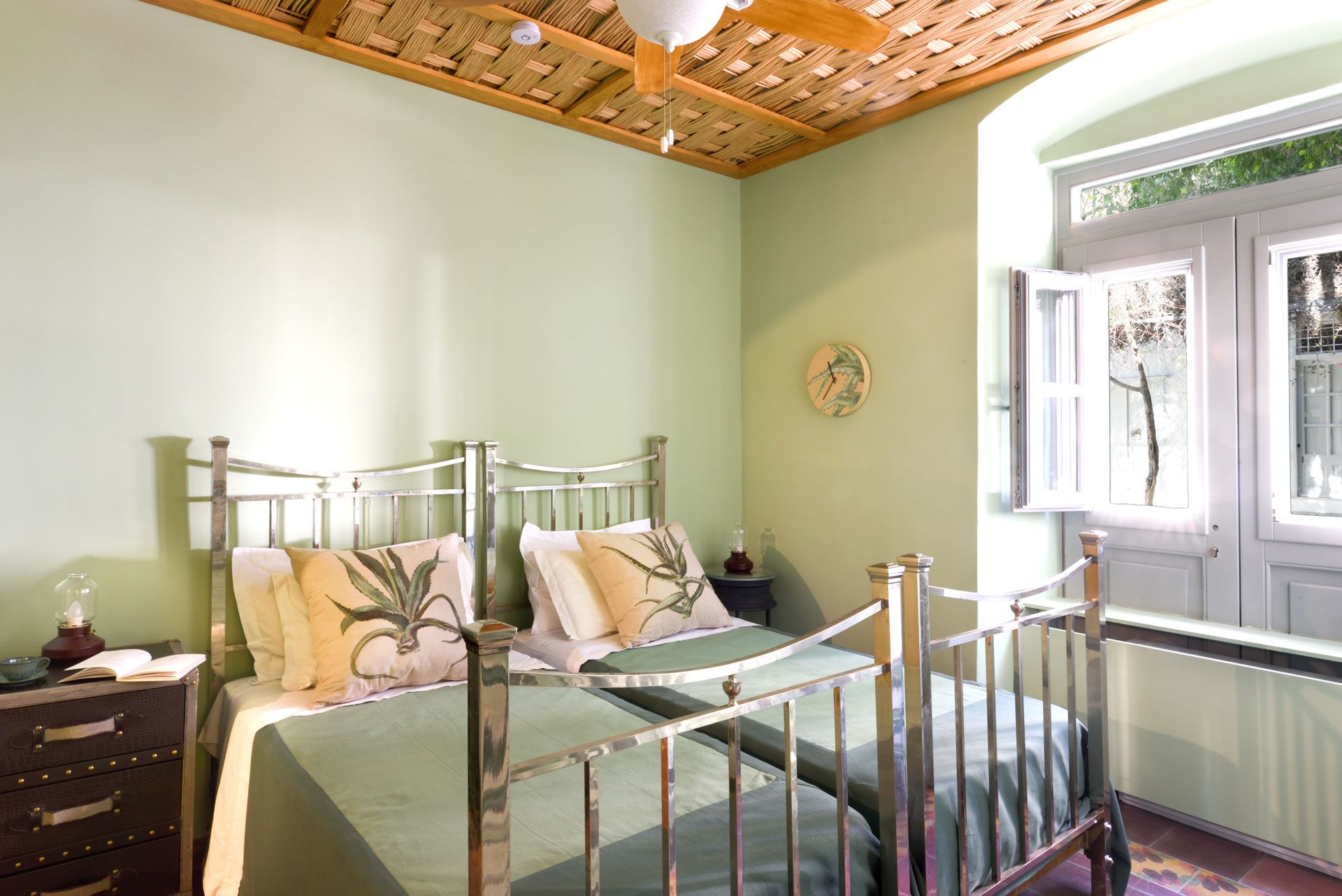 Name
Agave
Size
33sqm
Sleeps
up to 4
Our ground floor two room apartment is designed to be wheelchair accessible. Decorated with agave trompe l'oeil murals on light "eau de Nile" green walls and plum purple colored tiled floors, it is looking out on the leafy square where our apartments reside.
It has a living/dining room with a sofa and a bedroom with two single beds. The sofa can be converted, upon request, into a single or a double bed, thereby increasing the capacity to host up to four people.
The bathroom is wheelchair accessible and you will find a fully equipped kitchenette, air conditioning, ceiling fans, WiFi, a TV and a safe.