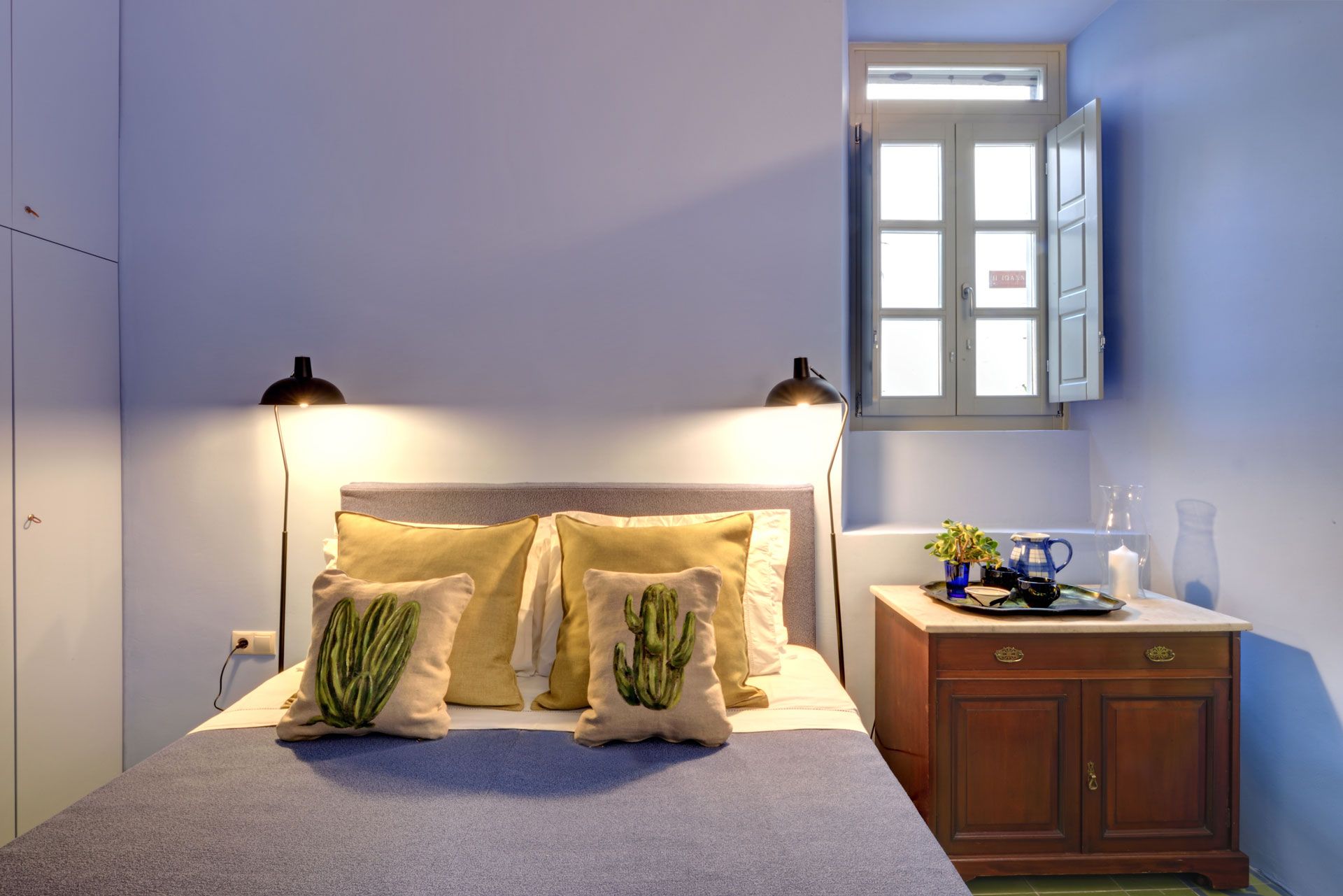 Name
Opuntia
Size
35sqm
Sleeps
up to 4
The two room indigo colored apartment, with its "prickly pear" opuntia trompe l'oeil murals and pear green tiled floors, is situated on the ground floor. It looks out on a picturesque alley and on the leafy square where our apartments reside.
Consisting of one double bedroom, one living/dining room and two sofas, it can accommodate up to four people when the sofa is converted into a single or a double bed.
The bathroom has a shower and the kitchenette is fully equipped. The apartment is air conditioned and you can also opt for the ceiling fan. There is WiFi, a TV and a safe.